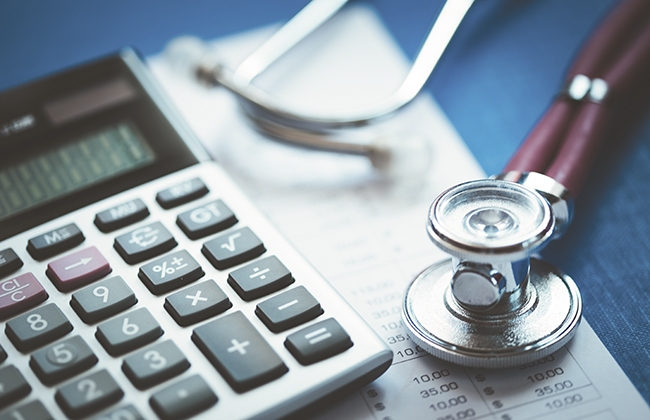 Learn More
Contact your Treasury Relationship Manager to learn more about commercial card.
Improving Efficiency and Increasing DPO for a Healthcare Company
MUFG partners with a healthcare company to improve their efficiency and increase days payable outstanding through our ePayables program.
One of our commercial card clients is a regional healthcare company operating hospitals and clinics with a strong passion for their patients and community. They have over 1,650 employees and generate $300MM in revenue.
Opportunity
This healthcare company was looking to find a bank that would help manage their high volume of check payments sent to suppliers. MUFG saw this as an opportunity to improve their working capital management through our ePayables card program.
ePayables was an ideal fit for this client, because a high volume of supplier payments can be more efficiently processed using Virtual Card Numbers (VCNs) than through check payments. The ePayables program eliminates the cost of checks as a no-cost payment alternative, extends Days Payable Outstanding, and reduces fraud with payments initiated directly by their suppliers.
In this case, we recommended the client utilize a Supplier-Initiated Payment (SIP) and Buyer-Initiated Payment (BIP) solution. The SIP solution permits the supplier to "pull" the exact transaction amount for processing from the client when the supplier is electronically notified. The BIP solution uses the existing card networks to "push" payments directly to the supplier's merchant account, like an ACH payment. This process facilitates reconciliation by allowing the buyer to control the transaction amount and the timing of the payment.
The MUFG Commercial Card team worked closely with the healthcare company through several in-depth meetings to help them understand how the ePayables card program works, including how we help enroll suppliers to participate in the program, and how it improves their working capital management compared to checks.
While the healthcare company was impressed with the ePayables program, they were also looking for a partner to work with them every step of the way and provide a consultative approach to identify opportunities and maximize efficiencies. The MUFG treasury relationship manager, commercial card specialists, and MUFG senior leadership met with the healthcare company's board of directors and C-suite members to discuss how we partner with our clients for success. The MUFG team walked the client through our long history, core values, and culture. Most importantly, we strengthened our banking relationship with the client by showcasing our commitment to their future and executing on our promises.
Solution
The client enrolled in the ePayables card program with a goal to spend $1.5MM in charge volume during the first year. Our implementation team immediately set up recurring meetings with the client, including a 2-day in-person white-boarding session to dig into the client's payables process to better understand how to ensure success with onboarding as well as the ongoing management of the card program. A significant part of the ePayables program is enrolling suppliers to receive payments rather than checks. The MUFG Card team provided guidance and strategies to help the client approach suppliers and convince them to enroll into the program.
Results
The client has had three successful supplier enrollment campaigns leading to card spend that has tripled from the original goal of $1.5MM to $7MM in just the first year. Moreover, the client is expected to reach $11MM in annual spend by the end of the next year. The client was able to achieve a 60% enrollment rate by following our recommended best practices. Additionally, since implementing our customized solution, the client has been able to save money by creating operating efficiencies and pushing out their Days Payable Outstanding (DPO) while also decreasing risk and fraud by switching from checks to ePayables.