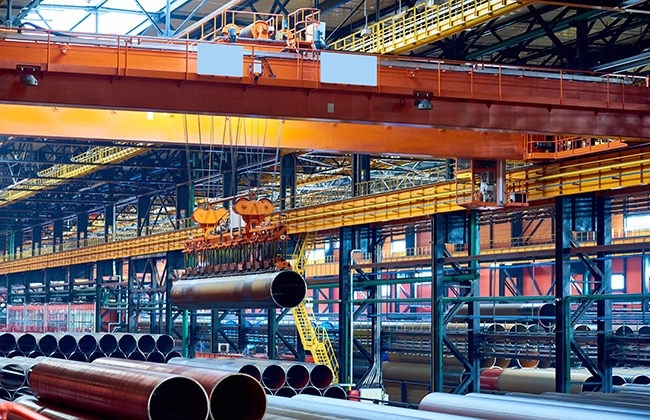 Increasing Savings and Transparency for a Manufacturing Company
MUFG delivers savings and transparency with a customized card program for a complex organization.
One of our commercial card clients is a large manufacturing company based overseas with offices in the US. This manufacturing company is comprised of eight different entities (one parent company and seven affiliates). Combined they have over 4,000 employees and over $1.5 billion in revenue. Each of these entities had previously managed their treasury departments independently, which created inconsistencies in the types of commercial card programs they used. There were a handful of affiliates using purchasing card and travel & entertainment card programs and others that were not—and no entity had adopted an ePayables program.
Opportunity
Through our existing relationship with the Manufacturing Client, we were able to identify an inconsistent approach to card management. The client had challenges with oversight of card usage among employees at multiple entities, achieving spend goals, and negotiating with suppliers to create cost savings. MUFG saw this as an opportunity for the client to leverage the MUFG Commercial Card program—which included ePayables, Travel & Entertainment, and Corporate (Purchasing) Card—across all eight entities as way to create efficiencies and enhance working capital management.
Initial discussions were conducted with the parent company CFO and treasurer. The MUFG Card team and treasury relationship manager demonstrated how the MUFG Commercial Card program would help reduce their credit line usage, improve transparency and efficiency across procurement departments, and improve their liquidity by adopting an ePayables program. Moreover, through our working capital analysis model, we were able to estimate how much the client could reduce their borrowing costs.
For the client, our greatest benefit was our ability to implement a card program across eight different companies. This would provide several important benefits:
Savings – Create efficiencies and save on costs by using one bank, instead of multiple banks
Service – Dedicated customer service, implementation, and management teams with deep knowledge of the entire enterprise that will create a longterm partnership, strengthening the overall banking relationship
Transparency – The ePayables program would create transparency in terms of vendor expenses and usage across the organization, enabling the client and its affiliates to negotiate incremental vendor discounts.
The holding company CFO and treasurer agreed to the plan and the next step was to sell the plan to the remaining seven affiliates. The MUFG Card team and treasury relationship manager met with each of the CFOs, treasurers, and procurement team members across the seven affiliate entities. The MUFG team presented the original plan and explained in further detail how the ePayables program and Commercial Payment Accounts would work and benefit the client.
Solution
All eight entities agreed to enroll in the MUFG Corporate Card for travel & entertainment expenses and the ePayables Card program for AP payments. The MUFG Commercial Card Implementation team collaborated with key stakeholders from the client to create an implementation plan for each of the eight separate entities.
A phased implementation approach is currently underway where each entity is treated as a standalone company. In phase 1, we are rolling out the Corporate Card. In phase 2, we will roll out ePayables. Our implementation team holds weekly calls to walk each entity through the process and develop new policies for their respective card programs.
The MUFG Card team has worked closely with each entity to set annual spend goals, enhance adoption and usage, and develop strategies to enroll vendors in our ePayables solution. The client previously spent $3MM annually on their Card program with their prior card issuer. Working with MUFG, the client has set a conservative goal of $5MM for annual Corporate Card spend and the entire card program with ePayables is expected to achieve $28.5MM in the first year, growing to $34MM by year three.
Commercial Payment Accounts
As part of our ePayables platform, we offer Mastercard Commercial Payments Accounts (CPA), which expands supplier adoption by specifically reducing rates for large payments. This alternative provides greater latitude with the interchange rate that suppliers will be charged to accept a company's card payments and the opportunity to grow the company's card program as suppliers are more willing to accept card payments when their discount rate is low.
LEARN MORE
Contact your Treasury Relationship Manager to learn more about commercial card.