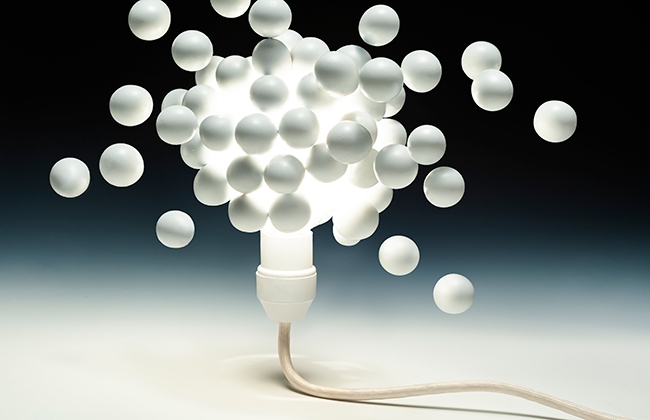 MUFG Americas
Corporate Headquarters
1251 Avenue of the Americas
New York, NY, 10020-1104, United States
2020 was not what we expected, but nevertheless the old adage 'out of adversity comes opportunity' has never been more apt. The enormous pressure of the pandemic has caused irrevocable change, forcing organizations to adapt and innovate to survive. Yet in many cases it is the most hostile or adverse environments that create the most brilliant things. In times like this innovation can be likened to charcoal – functional and necessary – but when faced with tremendous pressure it can produce unique diamonds.
With this in mind, we delve into the innovation landscape for 2021 and share where we think organizations will find their 'diamonds'. From nascent technologies to emerging innovation strategies, we have identified 4 of the key corporate innovation trends to help you get ahead, so that your business will be ready for whatever next year may bring.
The Top 4 Innovation Trends for 2021
1. Intelligent Composable Business
The pandemic has made it abundantly clear that 'business as usual' should not be taken for granted. Prior to Covid many organizations built their businesses on efficiency, a model which has now become fragile as necessity pushes for flexibility.
In 2021 and beyond, to facilitate the need for flexibility, businesses must now prepare for multiple futures. Intelligent Composable Business has been hailed by Gartner as the future of business. According to Daryl Plummer, VP Analyst at Gartner, "Composable Business is a natural acceleration of the digital business that you live every day. It allows us to deliver the resilience and agility that these interesting times demand…architecting your business for real-time adaptability and resilience in the face of uncertainty".
So, what is it? Composable Business means structuring your business around interchangeable building blocks. This modular setup means that organizations can rearrange these blocks depending on the external or internal need. The building blocks of composable business are made up of composable thinking, composable business architecture, and composable technologies. Alongside the building blocks, these should be guided by the principles of speed, agility, better leadership, and resilience.
This framework is ideal for innovation because it allows for businesses to pivot quickly. Businesses that were successful throughout the pandemic were those that embraced this modular setup and adapted their business to meet changes in demand. While a vaccine may be in sight, businesses cannot afford to go back to the way things were. The pandemic has changed the world and what customers now expect. Flexibility will no doubt be a prerequisite for success in the new normal.
2. Internet of Behavior
The internet of things (IoT) has been with us for a while now and is fast becoming the norm in new products. Consumers now expect for most electronic devices to have some of internet connectivity. With this, companies can access an increasing amount of user data which provides valuable insights into users' behaviors and preferences. When examined this data can be used to distinguish patterns of behavior and thus determine users' future preferences.
Herein lies the power of the Internet of Behavior. Data mining is not a new concept, but IoB provides very specific behavioral data which can streamline your user experience and redefine your value chain.
Even though not all organizations will have access to this type of data, they should be aware that this data will gradually transform how the user experience, products, and value is delivered. Many believe that IoB data will be used to not only guide product development but also influence behavior, using predictive analysis to provide an undeniable competitive advantage.
However, while the idea of IoB is an exciting way of transforming the user experience, there are many implications. Organizations that collect data from IoT must understand privacy and security implications. Gartner also states that the concept 'needs to be supported with hardcore data analytics and insights, and an understanding of behavioral science'.
IoB will be huge and transformative in years to come so it is best not to ignore this trend but prepare by putting your customer data at the heart of everything you do.
3. Autonomous Things
The Autonomous Things (AuT) are devices that work without human interaction and are powered by AI algorithms – think self-driving vehicles, drones, etc. The market for these devices is quickly growing and has recently boomed due to the Covid pandemic, where for example, we have seen the urgent delivery of test kits and PPE via drones etc.
Trend research suggests that there will be a shift from automation to autonomous things. Whilst the shift to consumer acceptance of Autonomous Things will take longer, the impact on the physical world (not digital) will be huge. Research from AI Multiple suggests that with AI software becoming more capable and sensor costs lowering, Autonomous Things will be able to cover a wider range of tasks. "This results in more data and experience in autonomous things which creates a virtuous feedback cycle for them. Therefore, we expect businesses to get increasing benefits from autonomous things over time".
As these capabilities increase, we should see a wider adoption of Autonomous Things across various industries. Autonomous heavy machinery, robotic surgery assistants and military drones are all in current use, providing a whole host of benefits. AuT can streamline processes, cut costs, and increase safety.
Organizations should investigate how they can adopt AuT technology within their business, whether that means developing new products or using this technology to continuously improve internal processes.
4. Innovation Ecosystems
Ideation is a powerful tool for innovation, but often this is the area where an organization's innovation strategy starts and ends. In 2020 we've seen more and more companies that are interested in employing a holistic mutli-faceted approach to innovation management. In 2021 we project that even more organizations will adopt a 360 degree innovation approach with the aim of increasing flexibility, driving growth and becoming agile.
Often companies rely solely on the front end of innovation – gathering ideas from employees, customers, or partners. However, the 360 approach creates a systematic way of providing fuel to the front end whilst also ensuring these ideas are implemented in the back end.
2021 – A Year for Recovery
Organizations have faced unprecedented obstacles this year and have had to leave annual goals and strategies at the door. But undoubtedly, flexibility has allowed for growth. A robust innovation strategy will provide constant direction on how your company can create new revenue streams and improve existing ones, strengthening your business throughout the good times and bad.
Hopefully this shortlist of trends, while by no means a comprehensive list, will help fuel and inspire your innovation goals so that your company can go on to produce plenty of 'diamonds' in 2021.
This article was written by Julie Hermans from Business2Community and was legally licensed through the Industry Dive publisher network. Please direct all licensing questions to legal@industrydive.com.