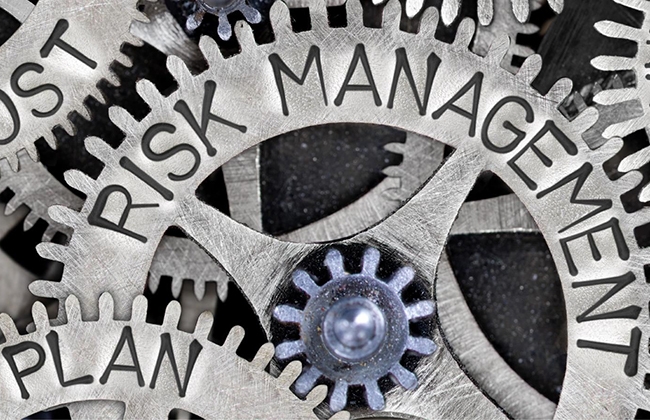 Driving ROI with manufacturing tech: A lean plus digital approach
Rapid changes in technology, and the many options available for the manufacturing sectors, have caused some manufacturers to hesitate when it comes to making investments in technology.
No company can make a good decision if the payback isn't clear. Manufacturers need to first figure out how to project the ROI on any tech investment they make. Secondly, they need to decide whether to build a solution, or buy a solution from an external provider and, in both cases, they must be aware of the amount of effort involved to implement.
Too many manufacturers focus on immediate needs and don't consider what they may need in the future. Colin Parris, senior vice president and CTO at GE Digital, says reframing those decisions will help manufacturers prioritize. "I think there is both a short term aspect of investment and a long term aspect," he says.
Focus on What Needs Solving
The rate of change the manufacturing industry is facing is remarkable. Government regulations and customer demands are changing, sourcing raw materials is becoming more difficult, and global supply chains are fragmenting. These are dynamic changes that manufacturers need to manage and adapt too, to minimize risk.
"If there is that much change, you've got to be agile, and you've got to be efficient; because everywhere you go, somebody is going to make sure their product costs less," Parris says. "Or you could just stay where you are and hope that somehow this works out."
But we know that a passive approach isn't likely to support competitiveness and revenue. We also understand that Industry 4.0 roadmaps are long term, strategic plans to transform companies. Transformation isn't meant to be, and really can't be, done overnight. An Industry 4.0 strategy is a group of key initiatives that drive value. They're called roadmaps for a reason—they're meant to be guides to achieving a smart factory, not written in stone.
Take a Step-By-Step Approach
There are two main undertakings. The first is the need for a company to work together closely across departments to solve competitive problems today, such as improving margins and keeping customers happy.
The second is understanding your biggest issues, their impact on your business, and where the root problems lay. Just make sure you're not looking for solutions that will only address one niche need. Investments can, and should, provide a quick payback, but they should also be focused on interoperability and provide the building blocks for future optimized manufacturing processes.
Parris advocates for a "lean plus digital" approach. It can help with tech investments by using a value stream map to uncover costs. "What lean forces you to do right away is to start with the business discipline," he says. "You figure out what are the costs I want to focus on right now."
Focus on Manufacturing ROI
Focusing on ROI, quantifying it faster, and attributing it in the right way will make it much easier to focus on purchasing decisions. The time to value and payback period needs to be central to tech investment evaluations, which will make purchases align with goal metrics. As SaaS becomes more common in the manufacturing industry, it changes how investments are evaluated. A capex decision was simpler: a one-time fixed cost. While opex costs are recurring, they're also spread over a longer period. The capex model also includes hidden personnel costs of owning and maintaining a tool, which will not only outweigh opex costs in many cases, but also reduce overall agility.
The real question is what options best enable manufacturers to create the interoperability and flexibility that allow add-ons as manufacturing requirements develop over time. Manufacturers need something they will be able to add to and improve as the technology develops and respond, in real-time, to the market circumstances. This is a continual investment in growth and improvement, not a one-time purchase, and needs to be thought of that way.
Take A Lean Approach
Manufacturers might initially think built solutions are the best choice because they can be hyper-customized. However, build solutions may actually be creating roadblocks to their own growth.
Some bought solutions still require a lot of in-house building, and some less. A technology rolled out over the course of a year is a significant financial commitment, yet by the time that technology is implemented in many factories, it could very well be obsolete. With a SaaS approach, continuous updates avoid this problem and help manufacturers stay abreast of innovation without the large institutionalized costs. A manufacturer may also not be well-positioned to attract and retain the types of skilled staff it needs to keep their bespoke system running.
One advantage of lean as an approach is that manufacturers are already familiar with it. With the data collection that is a part of lean, look at the KPI data from the value stream maps to find a benchmark, and by mining that data and applying analytics, you'll find a solution. With the ROI focused on a type of cost or a type of waste, it can be connected to tangible outcomes.
"Lean gives you a number that you can measure against," Parris says. "I know this is how much waste I have, because I've used the lean technique to determine it. Now I know what investments I need to make to address this cost."
Focus on Building Blocks
There will never be a technology that solves all your problems all the time, and this is where an iterative approach is valuable. The initial focus should be on the fundamentals—whatever will be a foundation of an industry 4.0 strategy, on which to build and improve.
For example, without an underlying data infrastructure, augmented reality for remote service teams is basically a video feed. With relevant data, teams working off-site and machine operators on-site can work with the same information, and together they can troubleshoot and fix components better and faster.
If a machine breaks down without the data infrastructure, there isn't real-time transparency for the operator and there also isn't a log of incidents for remote maintenance technicians to review and identify likely causes of the failure. The ability to perform remote maintenance is particularly valuable during major disruptions when travel isn't possible, like during a major weather event. But even when travel is feasible, this approach cuts down on travel costs and time to repair.
However, without the supporting evidence to make smart choices, what remains are gut-level decisions or falling back on habit–doing what you always do. And once the data infrastructure is in place, like machine learning, it will be useful for many other future applications, like predictive maintenance, analytics, and eventually artificial intelligence.
Think Long-Term in Productivity, Not Short-Term Savings
The above is a measured and logical approach to making technology investments for the manufacturing sector. Creating a clear process to make decisions will help answer the short-term and long-term production needs, fluctuations in global supply chains and market demands.
But don't make the mistake in thinking that investments in technology will automatically lead to changes in business processes. Manufacturers must put into practice process transformation to really see the benefits of digital transformations. Simply providing a new, shiny device or system is only one step towards Industry 4.0.
"Somehow in our manufacturing world, we said you just give somebody a tool and it changes the world. It doesn't," says Parris. "You've got to embed the tool in the manufacturing processes your team works in. Once you make workers dependent upon that tool, they will use that tool. And all of a sudden you have a transformation."
This article was written by Willem Sundblad from Forbes and was legally licensed through the Industry Dive publisher network. Please direct all licensing questions to legal@industrydive.com.
MUFG Americas
Corporate Headquarters
1251 Avenue of the Americas
New York, NY, 10020-1104, United States