Giving Back
Empowering our colleagues to give back to their communities is an importance piece of the reinvestment efforts of MUFG. By offering opportunities to volunteer time and effort as a team, we strengthen internal relationships and support our communities.
2019 MUFG Gives Back Month in Brazil
In 2019, MUFG Brazil planned a special edition of their annual MUFG Gives Back month to correspond with the celebrations of the company's Centennial in Brazil. The Brazil team revitalized the recreation area of Parque D. Pedro II, located in downtown São Paulo. Constructed in 1922, the large park is known as a "green lung," and operates as a leisure area for local residents, including many immigrants and refugees. Located inside the park is an elementary school. To revitalize this community space, MUFG Brazil partnered together to plan and enact a morning of renovation. An estimated 200 people, including colleagues, their families, and volunteers from local NGOs, collaborated to paint the skate park, create a playground, build a pet park and plant orchids. The group also repurposed donated clothing into eco-friendly bags, turned recycled materials into lamps for use by communities in need, and prepared kits with toiletries and food for the homeless. In addition, they made turbans with the refugee volunteers and took part in music workshops with instruments made of recycled materials.
Beyond this, MUFG Brazil participates and organizes various community activities including the following, intended to provide youth in low-to-moderate neighborhoods:
 
Donation of chocolate eggs for children in Easter season
Donation of toys for Children's Day
Donation of school supplies to vulnerable children
Donation of coats and other clothes for winter
Organized children's guided visits to the São Paulo Museum of Modern Arts, as well as field trips to visit the MUFG Brazil offices.
 
A Year of Giving in Mexico
Our leadership and colleagues in Mexico are committed to being contributors in their communities. In 2019 alone, MUFG Mexico donated over $150,000 to local nonprofits and programs to drive development in the region.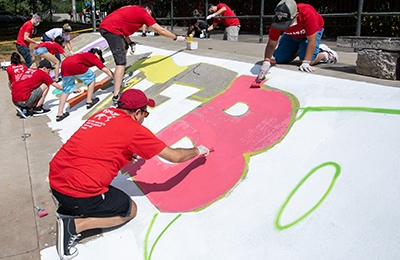 Donations in Mexico in 2019 include:
 
$4,867 to Bécalos, a nonprofit institution that gives scholarships to low-income students.
$60,000 to Fundación UNAM, providing scholarships for low-income university students to study in Japan. A leader in research and innovation, UNAM is the largest university in Latin America.
$4,400 to Fundación QUIERA, a nonprofit institution that gives homeless children the support and development resources they need to succeed.
$82,044 to El Instituto Educativo Japonés de Guanajuato to build a school for Japanese children.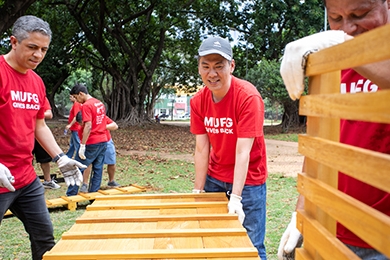 For 2019 MUFG Gives Back week, MUFG Brasil spent a morning revitalizing a beloved community park in Sao Paolo
Canada Colleagues Contribute
In July of 2019, a group of energetic and enthusiastic MUFG colleagues in Canada rode the Big Bike around downtown Toronto to raise funds for the Heart & Stroke Foundation. With heart disease and stroke being the #1 cause of premature death for women in Canada, this year's ride supported the #TimeToSeeRed campaign to help close the research gap and create a better future for women's heart and brain health.
In March of 2019, MUFG Canada also worked closely with Interval House, Canada's first center for female survivors of intimate partner violence and their children. The house provides shelter for those fleeing domestic violence, and helps train and counsel these women to help them rebuild their lives. Colleagues from both MUFG Bank and Securities joined forces earlier this month to prepared dinners on two afternoons for the women and children at the house.
Participants were tasked with planning the meal, supplying the ingredients, and putting it all together into a meal for the residents to enjoy.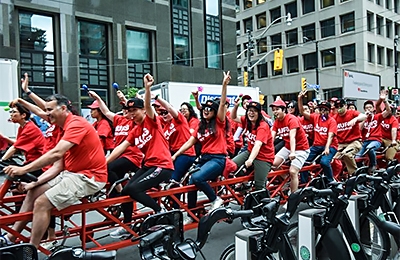 Intrepid Cares
A division of Union Bank, Intrepid Investment Bankers LLC is a Los Angeles-based regional middle market investment banking firm. Founded in 2010, Intrepid has built a reputation for guiding clients through value-defining events throughout the lifecycle of their businesses, including mergers and acquisitions, shareholder liquidity, raising capital, and business succession planning.
Intrepid encourages its colleagues to volunteer at least once a quarter through local charities in Los Angeles, California. To spread impact where it is most needed, Intrepid focuses on niche organizations that are doing impactful work in their communities. In the past, Intrepid has supported the following charities through their Intrepid Cares program: Boys and Girls Club of Orange Coast; Ability First Stroll & Roll; City of Hope; Jewish Big Brothers Big Sisters of Los Angeles; Children's Bureau; Cancer Support Community Los Angeles, and Adopt A Family.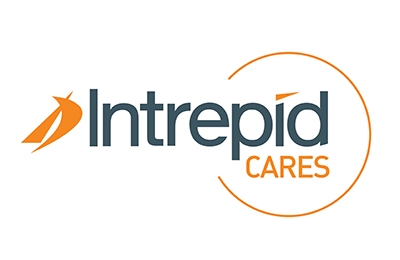 PurePoint Financial Community Giving
PurePoint Financial, a national digital bank and division of Union Bank hosted its annual Day of Giving on November 29, 2019. On this day PurePoint closed its FInancial Centers so colleagues could take the day to participate in an organized volunteer activity in their local community. Each team representing the different regions where PurePoint maintained Financial Centers chose a local organization to spend the day with, such as soup kitchens, farms or family services centers, helping harvest or prepare and serve hot meals. The teams were all smiles as they dedicated some time and energy to giving back to their community.
Each year, the Day of Giving is an opportunity for PurePoint colleagues to show their gratitude to communities and demonstrate support beyond monetary donations. We appreciate our PurePoint team members for upholding the bank's vision and values to give back to their communities.
Throughout the course of our 2019 fiscal year, PurePoint donated more than $800,000 to various non-profit organizations, including $60,000 which was directed to NGOs in Latin America for COVID-19 relief efforts.
In January of 2020, PurePoint closed its Financial Centers but continues to operate as an online bank.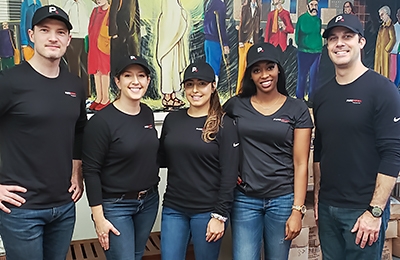 Improving Affordable Housing & Advancing Homeownership in Our Communities
For far too long, entire regions throughout the United States have experienced a housing crisis. California – where many of the Union Bank branches are based – faces an affordable housing crisis in particular, as over 40% of households in the state fall into the federal definition of "housing cost burdened." Therefore, we are keenly aware of the prolonged hardships and obstacles first-time homeowners are facing.
For many, the reality is that homeownership is a financial undertaking not possible without reliable outside assistance. Through our community donations, workshop sponsorships and financial lending for aspiring homeowners, we are aiming to close the housing gap and return agency to the hands of our clients.
Affordable Housing Grants & Partnerships
As with all community lending, we approach our affordable housing grants with the aim to serve our community in an equitable manner, through products and services that fit their needs. Using our boots-on-the-ground approach, we work with our nonprofit partners, such as The Urban League, New Economics for Women, and MANA de San Diego, to host events and workshops to open lines of communication to our community, and therefore create products and services that address those needs.
One of the biggest economic barriers we've heard directly from our communities is that when affordable housing is scarce, especially in the major cities across the West Coast, many people may have the income to support monthly mortgages but are unable to access funds for the down payment required.
In response, Union Bank created an internal down payment assistance grant program titled the Union Bank Homeownership Grant, which offers up to $6,000 in down payment assistance. After years of planning and structuring the Union Bank Homeownership Grant, we were excited to finally launch this program in the summer of 2019.
In FY2019, the program provided:
 
37 grants to applicants
$111,000-worth of funds to applicants (16% of $700K allocated)
Loans to 11 different geographic markets, including Fresno and San Bernardino and major metro areas
Unlike many homebuying grants, the Union Bank Homeownership Grant can be combined with other homebuyer assistance programs. Union Bank also partners with the Federal Home Loan Bank's (FHLB) Workforce Initiative Subsidy for Homeownership (WISH), to provide up to $22,000 in assistance for a first-time homebuyer who is in a very low-, low- or moderate-income household.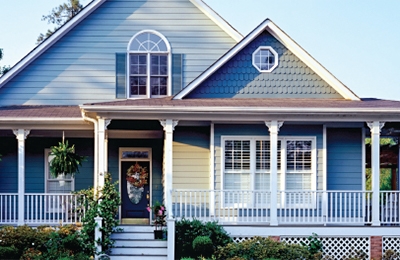 Following the market crash of 2008, the industry saw the vital and urgent need for responsible lending. Our community lenders put honesty and transparency above all else when working with clients, and Union Bank maintains close partnerships with industry organizations such as the National Association of Hispanic Real Estate Professions (NAHREP), Asian Real Estate Association of America (AREAA) and National Association of Realtors (NAR) to promote sustainable homeownership. We also partner with organizations to foster education and awareness for first-time homebuyers. We've hosted events such as Homebuying 101 workshops co-sponsored by the West Angeles Community Development Corporation to further empower homeowners with the knowledge they need to succeed.
Philanthropic Contributions
In addition to our direct efforts to address this community need, Union Bank provides financial support for organizations committed to creating affordable housing through a number of different avenues. In January of 2020, the MUFG Foundation completed its three-year, $3.5 million commitment to address the affordable housing shortage on the West and East Coasts. The commitment was a key pillar of the Foundation's Expanding Housing Opportunities Program (EHOP), a strategic initiative that provides operating support to housing nonprofits, bolstering their capacity and flexibility to address complex housing challenges in communities. Over the course of the multi-year commitment, we donated funds to nearly 60 organizations. Complimenting this capacity-building work, the Foundation was the lead investor in the Local Initiatives Support Corporation's (LISC) Housing Development Training Institute (HDTI), which focuses on training the next generation of affordable housing project managers.