About this Report
Our 2020 Corporate Social Responsibility Report encompasses our CSR-related activities during our 2020 fiscal year, which spans April 1, 2020, to March 31, 2021. At Mitsubishi UFJ Financial Group, also known as MUFG, CSR is deeply ingrained in every aspect of our business. Nearly every business line and department is involved in our work to be a catalyst for change — from our corporate strategy, to our lending practices, to our philanthropic giving. This report captures the efforts of MUFG in the Americas and also highlights the community work that takes place in our retail operations, Union Bank.
In particular, our work in the West Coast region — under the Union Bank brand — is informed by a Community Advisory Board, which consists of nationally recognized experts with distinctive knowledge on topics and aspects important to the bank. Our advisory board members serve as knowledgeable external monitors of the bank's Community Service Action Plan and Community Reinvestment Act performance. All Community Advisory Board recommendations and guidance are aligned with the objectives of MUFG and are directed and managed by the managing director of CSR for the Americas.
As a global organization, we have a multitude of stakeholders we regularly engage with. In 2020, we met with nearly 500 community-based organizations, as well as civic and community leaders, across the United States to hear from them first-hand about how we could be better partners. We also engaged directly through nonprofit board service, where executives at various levels — from branch managers to managing directors — contribute time and expertise. In addition, our colleagues give back by offering financial education and related workshops predominantly in low- to moderate-income neighborhoods. 
This report captures our work to continuously invest in and show up for our communities, colleagues, and clients. We were honored to again receive an "Outstanding" rating from the Office of the Comptroller of the Currency, and we look forward to the continued work we have ahead of us. 
A Letter from Our Chief Executive Officer, Kevin Cronin
On behalf of the nearly 14,000 colleagues at MUFG Americas, I'm proud to share with you our collective accomplishments during a once-in-a-century global pandemic. Working in close collaboration with our esteemed community partners, together we persevered against tremendous adversity and made a positive impact in our communities.
Over the past year, we remained a solid financial partner to our clients, and, in particular, those in the small business sector that were hit hardest by the economic downturn. 
While many of us adapted to working in a remote environment, hundreds of colleagues, especially those who work within our Union Bank retail network, continued to serve clients in our branches. Their dedication continues to be an inspiration to us all.
As we emerge from the pandemic, we have learned many valuable lessons. Perhaps the most important is that taking care of one another is paramount in times of great difficulty. Checking in on colleagues, family, friends, and neighbors and finding small ways to ease someone's burdens are truly acts of love and compassion, which is the essence of effective social responsibility.
This report pays tribute to my fellow colleagues and the care they showed this year to our clients, our communities and each other.
Sincerely,
Kevin Cronin, Chief Executive Officer for The Americas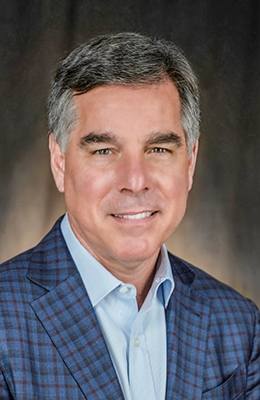 Message from the Head of Corporate Social Responsibility for the Americas
Last year was a time of tremendous change. Our world battled a pandemic that quickly had wide-reaching social, economic, and environmental implications, affecting our communities in myriad ways and taking much of the world into an economic downturn. As a global financial institution, our priorities were threefold: support our clients during unpredictable economic shifts, provide our communities with the resources to weather the financial downturn, and ensure our colleagues were safe and supported. 
The impacts of COVID-19 were not evenly distributed. Communities of color and populations with limited financial resources experienced increased case prevalence and fought the virus with more limited access to services. Tenuous conditions in the U.S. were exacerbated by the tragic death of George Floyd in May. In the wake of his passing, social inequities that have long existed in this country were brought into clear focus. As a result, leaders in all areas of industry have had to re-examine workforce diversity policies, approaches, and performance as well as their vision for the future — ourselves included. 
The events of 2020 have made abundantly clear the need for us to stand with and support diverse communities. We vehemently denounce the unspeakable acts of violence against the Asian American and Pacific Islander community, and we stand unequivocally with our Black colleagues and clients in the face of injustices perpetrated against them. We also understand how intrinsically racial inequities are intertwined with disparate wealth distribution in America. This year, for the first time in our company's history, we honored Juneteenth as a national holiday, and we announced the MUFG Union Bank Community Recovery Program, a $10 million initiative to support nonprofit organizations that are dedicated to social and economic justice within communities of color. The communities that we serve are diverse, and it is our responsibility to partner with them, stand with them, and offer our unrelenting support.
CSR has always been at the core of what we do. The health of the bank is closely tied to the health of the communities in which we operate. This means that each level of our operations and work must be sustainably conducted, — making environmental stewardship a business imperative. We are committed to aligning our business strategy with integrated approaches that can help elevate environmental solutions. To do this, we engage our business ecosystem of stakeholders spanning from within our internal operations — such as colleagues, investors, bondholders, and the community where we operate — to our clients and their communities. We are excited to expand our tracking and reporting capabilities as they pertain to Environmental, Social, and Corporate Governance and invest in our first-ever Sustainability Report, to come in 2022.  
When things don't always go according to plan, it is an opportunity to recalibrate and come back stronger. In 2020, we learned, evolved, and innovated, and I am humbled by the tireless work our colleagues accomplished in order to pivot in a rapidly changing environment. Their efforts included helping many of our small business clients secure Paycheck Protection Program loans, establishing a Community Development Financial Institutions consortium to better meet the needs of our small business community through investments, and re-imagining our colleague volunteer program to a fully virtual platform. These programs build on our long-standing efforts to be a driver of opportunity and financial wealth in our communities. 
Sincerely,
Julius Robinson, Head of CSR for the Americas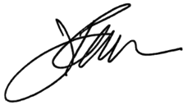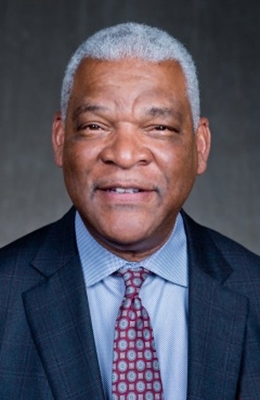 Our Highlights from 2020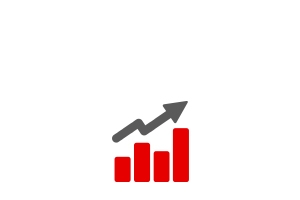 $62.45 million to support economic development in low-to-moderate income communities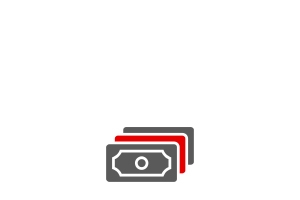 $18 million in philanthropic grants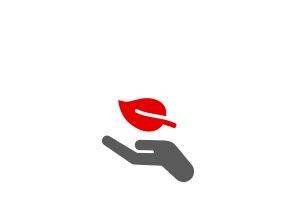 $12 billion in sustainable finance commitments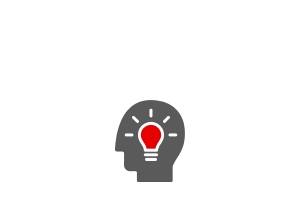 $3.4 billion in Community Reinvestment Act (CRA) Reportable small business lending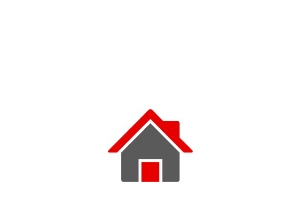 $504.67 in million in multi-family affordable housing lending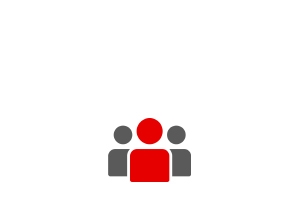 19,777 PPP loans processed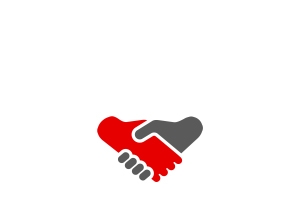 $6.5 million in Community Development Financial Institution Loans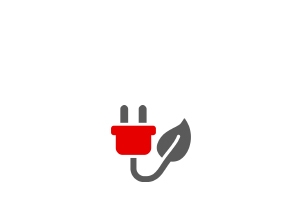 36% reduction in greenhouse gas emissions from our own operations over the last 5 years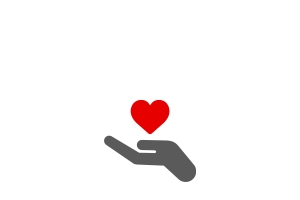 33,000 Hours of volunteerism to various causes throughout our many regions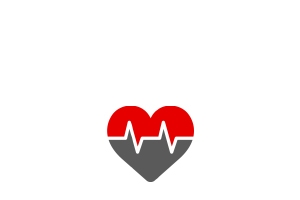 $10 million allocated to the Community Recovery Program
Fifth consecutive year listed in the 2021 Bloomberg Gender Equality Index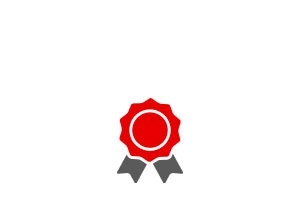 $250 million in spend for products and services provided by DBE-certified businesses
Our Community Recovery Program
Co-chaired by Julius Robinson, head of CSR for the Americas, and Frank Robinson, head of diverse markets for Union Bank, the $10 million Community Recovery Program was created to support organizations and programs that focus on small business recovery efforts, rebuilding the workforce, and increasing financial security. In fiscal year 2020, grants were distributed to over 125 community organizations, ranging in size from one to several hundred employees, totaling $3.31 million. Conceptualized for long-term impact, the remaining funds from the program will be distributed over three years to help our communities recover and stay strong. 

2020 Results from our 2016-2020 Community Service Action Plan 
$3.4 billion in Community Reinvestment Act reportable small business lending 
$729 million in multi-family affordable housing lending 
$3.5 billion in CRA-qualified mortgage lending 
16 percent of total bank spending going to Diverse Business Enterprises 
$8.5 million toward Community Development Financial Institution loans 
$18 million in grants to community organizations
Highlights of our awards and recognitions in 2020