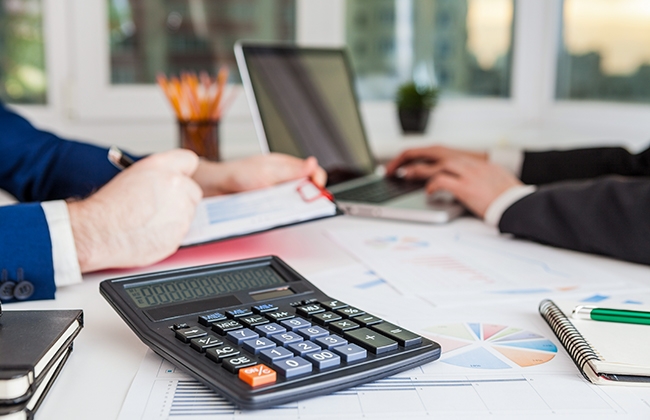 MUFG Americas
Corporate Headquarters
1251 Avenue of the Americas
New York, NY, 10020-1104, United States
Accounts Payable automation helps prepare businesses for dislocating events
Companies should seize opportunities to migrate to digital payment alternatives
Digitizing accounts payable (A/P) payments and processes can provide both dramatic efficiencies and business continuity value as companies migrate from paper to electronic payments.
Traditional A/P payment processing includes chasing approvals through email and phone calls, printing paper checks to pay vendors, manually collating checks with printed invoices, tracking down executives for check signatures, and stuffing and mailing envelopes. It's timeconsuming, labor-intensive, and expensive, and a challenge in the face of dislocating events as various businesses have learned during recent events of various natures. Paper-based payment processing generally requires employees to work from a company office, where they can access check printers and the executives who authorize payments.
A/P digital solutions that can address these everyday and situational challenges have been around for years, but new options offering efficiency and business continuity benefits continue to emerge. Below are some alternatives companies should consider to electronify their payment processes.
TIME-TESTED ACH
Now in its fifth decade, the Automated Clearing House (ACH) payment network is a mature, reliable, secure, and cost-effective electronic payment option. It's a popular alternative to checks for trade, tax, and payroll payments because it eliminates check printing and related issuance costs. In a recent 5-year period, ACH annual transactional volume growth exceeded 7%, with the total value of payments reaching nearly $56 trillion in 2019.1
While checks generally take several days to print, deliver, get deposited, and settle, standard ACH payments take just one to two days from origination to settlement. What's more, Same Day ACH, which may be used for debit and credit entries, offers even faster settlement for transactions.
ACH supports business continuity in times of crisis by ensuring employees' pay is deposited directly into their bank accounts, even when they're working remotely, and eliminates the need for them to travel to the bank or wait for funds to clear. Similarly, A/P staff can originate ACH payments to suppliers and vendors while working remotely.
Online and mobile banking capabilities enable A/P employees to gather approvals and initiate ACH payments even when they can't access the company's enterprise resource planning (ERP) system.
NEW, FASTER PAYMENT OPTIONS
As companies seek electronic alternatives to paper-based payment processing, a couple emerging options offer even greater speed and efficiency and should be considered for certain use cases.
The RTP® network, the real-time payment system from The Clearing House, allows funds to be sent directly from a company's accounts at financial institutions to both businesses and consumers — around the clock, any day of the week. Beneficiaries receive payments within seconds of the sending bank initiating the transaction. RTP delivers rich payment data and offers messaging capabilities that enable such functionality as dynamic discounting in a business-to-business (B2B) relationship, and payers are notified immediately when beneficiaries receive payment.
Zelle® is a payment service that allows individuals and businesses to send and receive money using just a U.S. mobile phone number or email address. Primarily a person-to-person (P2P) payment channel, Zelle is increasingly being used for business-to-consumer (B2C) payments such as insurance claim payments and utility refunds to homeowners. Zelle payments typically settle over the ACH network, but it is expected that by the end of 2020 Zelle will be employed as an app to enable these convenient payments to be settled over the RTP network.
RTP and Zelle are examples of the growing diversity of electronic payment types, which offer a business continuity benefit: If something goes awry and one electronic option is unavailable, a company can turn to another appropriate digital alternative to avoid any interruption of payments.
AN ARRAY OF CARD SOLUTIONS
Commercial cards offer another efficient electronic alternative to paper checks, with the added bonus of generating working capital for payers by extending payment terms.
Traditional plastic commercial cards can be used in emergencies to make timely payments without first having to process them through the company's A/P system. At the same time, they provide enough detail and control to allow for allocation, reconciliation and audit. Additionally, card program management systems offer instant scalability by allowing the program manager to quickly issue new cards online when a crisis demands it.
Banks also offer ePayables (or "virtual") card programs that enable authorized A/P employees to originate card payments online using a unique card number for each payment. Like all of the electronic payments options cited here, ePayables card payments are relatively low-cost, and employees can initiate them remotely when the situation warrants.
Issuing prepaid cards for incentive and refund payments and payroll cards to employees who don't have bank accounts can further reduce the need to issue checks and help avoid payment delays during dislocating events.
END-TO-END PAYMENT AUTOMATION
Banks also offer invoice-to-pay solutions that automate invoice and payment processing and integrate with a company's accounting system. These services automatically extract information from invoices and supply workflow tools to enable A/P staff to route invoices for review. Once approved, invoices can be aged and paid according to a company's cash management policy. The bank can make all payments on the company's behalf, either by issuing checks or originating an electronic payment type of the company's choice.
This automated, end-to-end service maximizes efficiency throughout the entire payment process, even when A/P employees can't get to the office.
LET SOMEONE ELSE DO THE PRINTING AND MAILING
As much as a company might like to initiate only electronic payments, it may have payments that it must make by check. A business that has a considerable number of these might want to consider using a bank's check outsourcing services.
With check outsourcing, a company sends its bank an electronic file with all the information needed to print and deliver checks to payees, and the bank handles those tasks. Banks often provide check outsourcing as part of a comprehensive integrated payables service that supports both paper and electronic payment outsourcing.
For businesses that only require the basic features of check outsourcing, a streamlined implementation process may be available, offering a relatively quick transition.
TAKE STOCK OF MANUAL PROCESSES
The business world is moving to electronic payments and for good reason: Electronic payments are more efficient, cost less, and are now a part of business continuity plans as a good practice.
With that in mind, financial managers should consider identifying all of the manual processes in their A/P operations and talking to their banker about appropriate digital solutions that can make their company both more efficient and resilient.
1 Nacha statistics. Available at: www.nacha.org/system/files/2020-02/2019-ACH-Volume-Value-Infographic-Feb... RTP® is a registered service mark of The Clearing House Payments Company L.L.C. Zelle and the Zelle related marks and logos are property of Early Warning Services, L.L.C.