We serve our corporate and institutional clients with a global perspective and an industry focus, emphasizing the importance of long-term relationships. For more than a century we have worked closely with clients to develop strategies to manage capital and risk, build long-term relationships, and sustain growth in global and local markets.
Our corporate and investment banking professionals are experienced and knowledgeable in the industries they serve and how those industries are affected by global business cycles. They offer expertise in capital transactions, acquisition finance, and access to capital markets, as well as in sales and trading distribution through a number of proprietary products and services.1,2
United States
Our bankers provide a comprehensive suite of products and services to U.S.–based multinational corporations, non-Japan Asia-based corporations and financial institutions doing business in the U.S.. As a global partner, we have the strength and industry acumen to lead significant transactions supported by our customized, holistic approach and a commitment to your company's future growth.
Global Corporate and Investment Banking
Through our corporate and investment banking platform, we offer services across core businesses including project finance, leasing and asset-based finance, supply chain finance, securitization, corporate advisory, and loan syndications, in addition to providing access to the loan, bond, and equity capital markets and securitized products.1,2  
Global Markets
In the secondary markets, our sales and trading professionals support corporate and institutional clients with the distribution of primary products, tailored risk solutions, and trade execution through FX and local markets trading, derivatives, structured solutions, equities, and flow products, including credit and rates. 1,2
By anticipating our clients' needs and offering proactive solutions, we help to ensure that corporations are prepared to take on new opportunities that can enhance their future business prospects.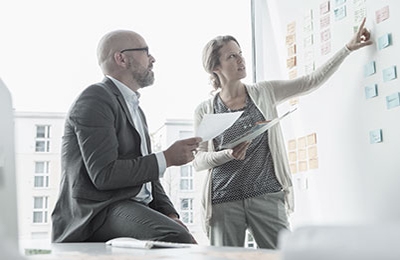 Japanese Corporate Banking
We have a long history of serving Japan-based corporations and financial institutions doing business in the Americas. Our bankers work closely with MUFG teams located in Japan, where our clients are headquartered, to provide global financial solutions on a single platform, including corporate and investment banking services.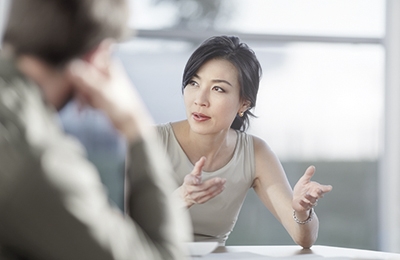 We offer specialized services for our Japan-based clients in the following industries:
Automotive
Chemical
Commercial Finance
Commercial Real Estate
Electronics
Food and Beverage
General Trading
Healthcare
Machinery
Metals and Mining
Oil and Gas
Latin America
Since opening our first office in the region 100 years ago, MUFG Bank Ltd. has provided services to companies that conduct business in Latin America. Today, MUFG works with clients from our offices in six countries, stretching from Mexico to Brazil, offering specialized services in the following industries:
Agriculture
Automotive
Energy
Financial Services
Food and Beverage
Metals and Mining
Oil and Gas
Power and Utilities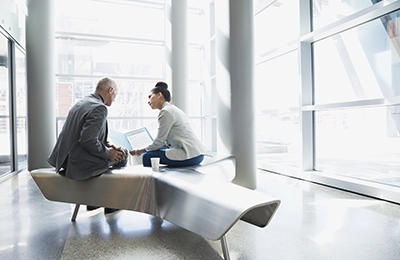 Learn more about our services in Latin America: 
Canada
MUFG has been providing global banking solutions in Canada for more than 60 years. That long-term commitment is part of our culture and the values that are important to us.3
We offer a wide range of wholesale corporate banking products and services in areas such as syndicated loans, securitization, treasury management, deposits, foreign exchange, trade finance, and cash management.4
We expanded our capital markets activities into Canada to provide underwriting debt and equity securities services for Canadian dollar-denominated issuance.  Our locally staffed, Canadian broker-dealer offers capital markets capabilities and fixed income securities.2,3,4
Our collective financial expertise serves local and global clients in a number of industries, including:
 
Asset Managers
Automotive and Transportation
Diversified Industrials
Energy
Financials
Metals and Mining
Power and Utilities
Project Finance
Retail
Technology, Media, and Telecommunications
Learn more about our services in Canada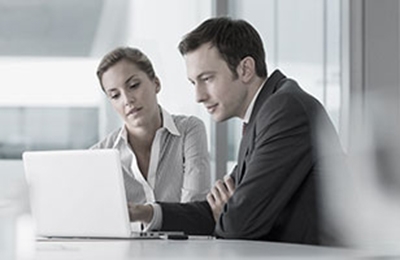 (1) Financing subject to credit and collateral approval. Restrictions may apply. Terms and conditions subject to change.

(2) Corporate securities underwriting, or access to debt and equity capital markets, is provided by MUFG Securities Americas Inc. ("MUSA") in the U.S. MUSA is a U.S. registered broker-dealer, member of FINRA/SIPC, and affiliate of MUFG Bank, Ltd.  Non-deposit investment products are: • NOT INSURED BY THE FDIC OR ANY OTHER GOVERNMENTAL AGENCY • NOT BANK DEPOSITS • NOT GUARANTEED BY THE BANK OR ANY BANK AFFILIATE • SUBJECT TO INVESTMENT RISK, INCLUDING THE POSSIBLE LOSS OF PRINCIPAL • NOT A CONDITION TO ANY BANKING SERVICE OR ACTIVITY.

Click the following link to access MUSA Important Notices and disclosures and see below for disclaimer information about MUSA's Corporate Access conferences:
(a) Important Disclosures on Conferences:

Invitations to conferences sponsored by MUFG Securities Americas Inc. (MUSA) are intended for institutional investors only. MUSA and/or its officers, directors, employees and affiliates may from time to time have long or short positions in, and buy or sell, the securities of companies mentioned therein and/or derivatives and other instruments related thereto. MUSA and its affiliates may have acted as an underwriter of such securities or other instruments and may provide commercial and investment banking services to the issuers of such securities or related to such instruments.

Information included herein has been obtained from other sources believed to be reliable, but its accuracy and completeness cannot be guaranteed. Nothing herein should be considered an offer to buy or sell securities or other instruments, or solicitation of such an offer. MUSA is a member of FINRA and SIPC.

(3) MUFG Bank, Ltd., Canada Branch (MUFG Bank Canada) is an authorized foreign bank branch permitted to carry on business in Canada pursuant to the Bank Act (Canada). Deposits with MUFG Bank Canada are NOT insured by the Canada Deposit Insurance Corporation. Each entity in the MUFG group may be subject to various regulatory frameworks based on, among other things, the jurisdictions in which it operates.

(4) Corporate securities underwriting, or access to debt and equity capital markets, are also provided in Canada by MUFG Securities (Canada), Ltd., an investment dealer registered in Canada with the Ontario Securities Commission ("OSC") and in each province and territory of Canada, a member of IIROC (www.IIROC.ca), and a member of the Canadian Investor Protection Fund ("CIPF"). Customers' accounts are protected by the Canadian Investor Protection Fund within specified limits.

(5) Each entity in the MUFG global financial group may be subject to various regulatory frameworks based on, among other things, the jurisdictions in which it operates. Not every product or service will be available in all jurisdictions or to all client types.
---