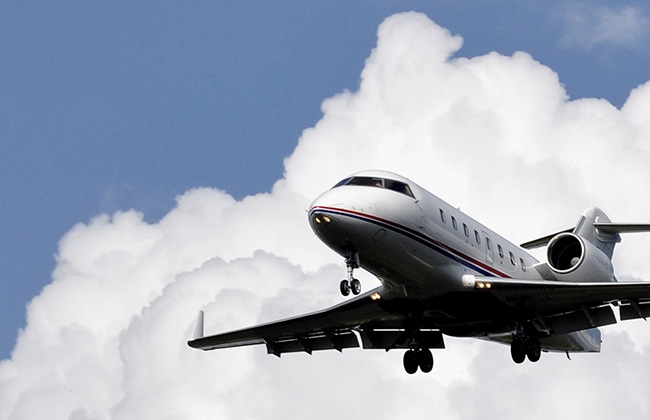 Future of Aviation Finance
Are clouds finally dispersing for the aviation sector?
By Simon Finn, Director, Aviation at MUFG EMEA

"You've never had it so good" is forever associated, in the UK at least, with Harold Macmillan. The British prime minister used it in 1957 to convince voters of the merits of keeping the incumbent government in power. When applying it to today's aviation finance community, however, it might be more appropriate to link it to its alleged origins in the US Army. Complaining GIs were told, "you've never had it so good in your life". As with so much, a lot depends on your viewpoint.
A global health pandemic was something we thought we'd consigned to distant memory with the Spanish Flu of 1918. The globalised and connected nature of our world, which is usually such a strength economically and socially, became a point of vulnerability as COVID-19 spread and governments had to restrict air travel. This had a dramatic and unprecedented effect on traffic globally. Airlines had to take financial measures such as swapping debt for equity. There was increased investment from shareholders, and government funding to ensure survival.
The pandemic has impacted the wider economy too, with disruptions to many of our key supply chains. Returning demand and staffing shortages means some supply chains are still under notable pressure. To cope, many airlines have been forced to cancel flights and adjust schedules.
Then, of course, no commentary about our industry today could be complete without referring to the human tragedy of the Ukraine conflict.
Sanctions against Russia due to its actions in Ukraine have resulted in action being taken by the aircraft leasing community, as they have worked to repossess the aircraft that they can. Much of the leased fleet in Russia though, is expected to be "nationalised", raising questions about the registration arrangements (and therefore the validity of airworthiness) for the affected aircraft.
It will take time for the full picture to emerge but the conflict seems to have had a limited impact on the travel plans of the wider public across the rest of Europe. From an airline perspective, aircraft routings for some services have been extended to divert around affected areas. This has pushed up route costs. Extended flight times will also affect departure and arrival times.
Perhaps the most visible effect of the Ukraine conflict on the global economy is the increase in energy prices. This is due to returning consumption levels as government restrictions are lifted, as well as to the fact that the Ukraine conflict has added a considerable premium to market prices. Rising energy costs represent most of the increase in headline inflation since 2020, and that inflation rise looks set to hit the disposable incomes of travellers this year. However, without another equally large rise next year, it could be argued that the inflationary effect of the rising energy costs ought to be short term.
It's not all doom and gloom for the aviation sector. All the arguments for supporting aviation remain as true today as they ever were. Aviation supports around 3.6 percent ($2.7 trillion) of global GDP, facilitates global trade and economic development, provides indirect employment for many ancillary industries, as well as direct employment for airline crew, staff and suppliers. It also enables the efficient movement of high-value and perishable goods around the world.
While the airline industry has not escaped unscathed, it can be said that overall the measures taken to support the airlines seem to have been successful. While IATA data shows that air traffic still has a long way to go before it recovers to 2019 levels, about half the lost growth has already been recovered. The latest available data this year shows that this growth is accelerating.
On the whole, travel restrictions have eased, and this is likely to continue if COVID variants continue to weaken and the global population learns to live with the virus. Airlines (for the most part) have weathered the storm and many are now looking to the future with optimism.
There is one part of the sector for which growth has now exceeded the monthly level of 2019. IATA data indicates that the air cargo market achieved cargo tonne kilometres that were 12.4% above the pre-crisis month of February 2019.
In contrast with most passenger aircraft, demand for dedicated freighter aircraft skyrocketed during the pandemic. This attracted considerable interest from the finance community as airlines placed orders for new factory freighters or lined up for the passenger-to-freighter conversion lines.
The withdrawal of belly-hold capacity may have been behind the initial demand for dedicated freighter aircraft. However, the growth of e-commerce and the shift in the patterns of consumer behaviour have accelerated that demand further. It is notable that Airbus has sought to increase its presence in the freighter market by introducing the A350F to compete with Boeing's large freighters, and by investing in the conversion programs for the A330 and A320/A321. Boeing's 737-800 is already the target of conversion for many cargo airlines with several providers offering solutions.
In common with many other industries, aviation faces the challenge of how to reduce its environmental impact. The events of the past two years have increased the focus on how the industry can meet its targets in coming decades. Long term, the biggest contribution is likely to be made by the introduction of new-generation technology, such as hydrogen-powered aircraft. Medium-term improvements are expected to come from the increased use of sustainable aviation fuels. In the near-term, though, replacing older technology aircraft with newer, more fuel-efficient types remains the most effective solution.
Cirium data indicates that today's global fleet of Western-built commercial jets totals close to 29,700 aircraft in service/storage. Of these, around 6,700 are more than 20 years old. Many are based on technology that is older still. From a replacement perspective alone, this represents a considerable improvement that will shortly be made to the CO2 emissions of aircraft. The newer, more efficient replacement aircraft will help airlines meet their environmental obligations and reduce their operating costs.
On the financing side, the Transition Pathway Initiative (TPI) helps investors and financiers open up to airlines and lessors provided they follow a clearly defined green framework with measurable emissions reduction KPIs. This can be seen as the beginning of the financing community venturing into sustainable financing in aviation, and more development and commitment is required for this market to grow. MUFG as an advisor, arranger and lender in the aviation space is well placed to contribute to the transition to a low-carbon future. This can be achieved through strategic partnerships and involvement in think tanks, financing newest technology aircraft, and supporting lessors and airlines in their transition planning to a net-zero future through the whole value chain of green financing.
At the height of the pandemic, manufacturers were forced to cut production of new aircraft to avoid over-supplying the market. The demand recovery profile for domestic traffic across the world in particular is now prompting Airbus and Boeing to plan for increased production of their single-aisle passenger aircraft. Boeing, which has been at a rate of 26 737s per month is aiming at 31 per month in early 2022, while Airbus is currently planning a monthly output of 65 A320neo family aircraft for Summer 2023. Supply chains permitting, it would be surprising if Boeing did not attempt to keep pace with its competitor so the demand for new aircraft finance will increase accordingly. Undoubtedly, the lessors will continue to provide a major share of new delivery financing, with capital markets, investor funds and banks also playing a significant role.
The industry is getting back on its feet. There are more flights to more destinations than there were a year ago. Lessors are forward placing more aircraft. Aircraft values are, for the most part, stabilising or improving. Schedules are growing. We are seeing just how resilient air travel is, and our dependence on it remains undeniable. Some will say the industry still has plenty to complain about. But, if they do, just remember to tell them "they've never had it so good".
This article was reprinted with permission from Aviation News. © 2022 Aviation News Ltd.
Learn More
For more information,
contact us.
Olivier Trauchessec
Co-head of Global Aviation
New York, NY
1-646-767-1374
otrauchessec@us.mufg.jp