Giving Back in the Americas
"We, as a bank, play an important part in helping all populations and communities thrive, and we take that role and responsibility very seriously." – Kathy Patoff, Director, Philanthropy & Community Service Group and COO, MUFG Union Bank Foundation
Even under the strained circumstances that we all found ourselves in last year, our colleagues continued to give back to their communities. Even during the pandemic, we remained close to our community partners and found ways to give back to those hardest hit by the pandemic.  
Our efforts to give back are centered around grants from our MUFG Union Bank Foundation, our matching gifts program and our volunteerism efforts.
MUFG Union Bank Foundation
The MUFG Union Bank Foundation supports programs that expand access to opportunity in low- and moderate-income communities where we do business. Ninety percent  of our philanthropic investments are devoted to our three primary strategic areas: economic development, affordable housing and stewardship and sustainability. We are steadfast in our commitment to strive for results that ultimately propel all our communities to a better financial future.
The Union Bank charitable contributions program, administered under the auspices of the MUFG Union Bank Foundation, totaled $18,027,399 in 2020.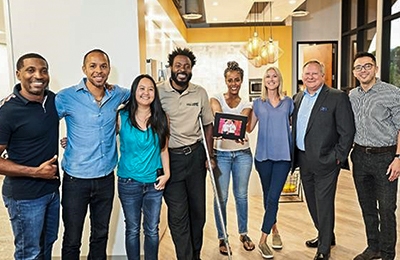 MUFG Union Bank Foundation
My Giving
MUFG has long fostered a culture of gratitude and generosity and our colleagues bring that ethos to life by giving generously of their time, talents and treasure. The bank's matching gifts program, known as My Giving matches colleague donations to charitable causes dollar-for-dollar up to $2,500 annually.  As the events of last summer unfolded, many colleagues pledged their support to social justice organizations and throughout the year, they have continued to make donations to causes that are important to them. 
While there are guidelines around which organizations the bank can and can't support, we're proud to report that in 2020, more than 1,400 employees contributed over $1.2 million through My Giving, which the bank matched, totaling $2.4 million in monetary donations.
Key Initiatives and Successes
Our COVID-19 Response
At the end of March, the bank announced a $3 million commitment to support local communities and bank colleagues affected by the COVID-19 crisis. The goals of this effort were to: 
provide a timely, thoughtful and comprehensive response to a global pandemic 
prioritize small business and social safety net services 
be transparent and accountable to stakeholders
Strategic investments were directed to: 
regional initiatives
small yet high need/high impact organizations
organizations with bank and colleague engagement and connectivity
organizations serving diverse and low- to moderate-income populations, including marginalized populations.
Meeting these goals required partnership assessments, budget recalibration and swift decisions in order to address the urgent need. 
Women's Entrepreneurship Capacity building, Advocacy support & Nurturing growth, or WE CAN 
In 2020, the foundation continued its support of the WE CAN program, a two-year, $500,000 initiative focused on women's entrepreneurship and small business. Contributions were focused on building the capacity of under-resourced Women Small Business Centers  and strengthening their advocacy voice. Geographic areas in California include the Central Coast, the Greater Bay Area, the Inland Empire, Los Angeles, Sacramento, and San Diego. Recipients included the Asian Pacific Islander Small Business Program, the California Capital Women's Business Center, Inland Empire Women's Business Center, among other Women's Small Business Centers throughout the West Coast.  
Advancing Communities Forward Program (ACFP)
The ACFP is a marquee initiative that the foundation has supported for the last two years. Under ACFP, small business technical assistance providers and homeownership counseling organizations have received $750,000 and $500,000, respectively. By providing support in these two key areas, we are doing our part to help more people achieve the dream of homeownership as well as spur economic growth, particularly for low-to moderate-income communities. 
ACFP is associated with a five-year commitment made in the bank's Community Service Action Plan to direct funds to this purpose. 
Technical Resource Assistance Centers (TRAC)
In 2020, the bank's TRAC program received national acclaim by being named a winner of the U.S. Department of Housing and Urban Development Secretary's Award for Public-Philanthropic Partnerships. The HUD award recognizes innovative partnerships between foundations and government that have been critical in transforming communities and improving the quality of life for low- and moderate-income residents across the region. We won the award for our partnership with CONNECT All @ The Jacobs Center in San Diego.
Since 2018, the foundation has supported CONNECT All @ The Jacobs Center, which is San Diego's only business accelerator program focused on low- and moderate-income and diverse founders. The program is free for participants and does not require an equity stake.
MUFG Gives Back Program
Volunteerism is a key component of our overall community involvement efforts. In the U.S> MUFG Gives Back is a year-round program that enables colleagues to bring their professional expertise, personal passion and interests and community commitment to help make our communities healthier, more prosperous and more equitable. The program is led by the MUFG Union Bank Foundation and now provides a wide range of virtual volunteer opportunities for U.S.-based colleagues. In calendar year 2020, despite the ongoing pandemic, bank colleagues logged 33,235 hours toward volunteer opportunities in their communities.  This was enabled by the bank's quick pivot to virtual volunteerism, meaning colleagues could maintain their close ties to community organizations even in a remote work environment. 
"Virtual volunteering has given colleagues a broader variety of opportunities to choose from, with no geographic limitations," says Kathy Patoff, Director, Philanthropy & Community Service Group. "Colleagues who want to support an activity that may have previously been out of scope because of location, for example, can now engage right from their computer." 
Virtual volunteering is available to all U.S.-based colleagues, and includes opportunities such as tutoring, resume and career advice, offering temporary call center assistance for nonprofits and more.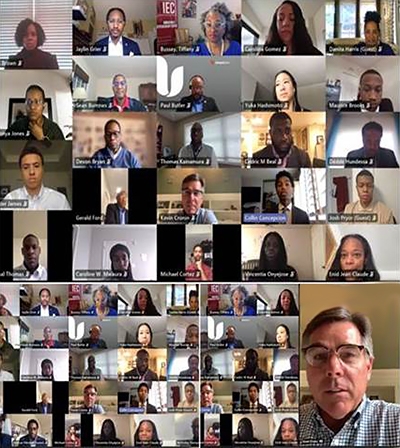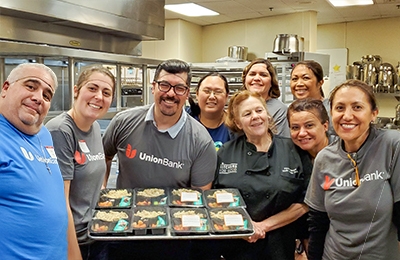 In the fall of 2020, the bank's Volunteer Time Off (VTO) policies were updated to extend eligibility beyond service with non-profits to support broader civic engagement and volunteering. Our colleagues can now leverage their VTO to volunteer at vaccination sites.  
MUFG in Latin America
MUFG has maintained a presence in Latin America for over 100 years. Since 1918, MUFG in Latin America has built a strong reputation among our clients, regulators, peer financial institutions and the community at-large. Today, we maintain an extensive network within the region with offices in the following countries:
Our clients represent a wide range of sectors such as energy, metals and mining, technology, and automotive, among many others. In 2020, as the pandemic quickly spread, our priority was to safeguard the health and well-being of our colleagues and to continue to meet our clients' financial needs without any disruptions. Our support teams quickly mobilized to ensure a seamless transition to working from home for everyone based in our Latin American offices. Maintaining close communications with colleagues was vital during a time of fast-moving changes and immense unpredictability.  
In Mexico, shortly after the pandemic took hold, management introduced an online service colleagues could use to schedule consultations with doctors, a supplement to their existing medical benefits.
In July, MUFG Mexico hosted a Wellness Week for colleagues. During the week, health experts led a series of video sessions with a holistic approach to talking about physical and mental health topics such as:
COVID-19 Do's and Don´ts
Maintaining a Positive Outlook
Nutrition
Virtual Yoga Classes
Financial Health
Maintaining Healthy Relationships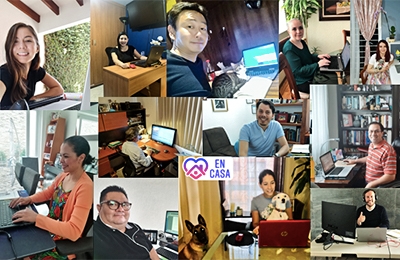 The initiatives were well-received among colleagues in Mexico; results from a recent internal colleague survey for that country showed that efforts to maintain colleague engagement were effective, and 95 percent said they felt "excellent" or "very good" working from home.  
More recently, in February 2021, MUFG Mexico was recognized for the second consecutive year by the Centro Mexicano para la Filantropia, a nonprofit association that promotes philanthropy among companies. Our Mexico office received the distinguished Empresa Socialmente Responsable (Socially Responsible Company) badge.
We were recognized for ongoing efforts in support of our colleagues and communities amid the COVID-19 pandemic — steps that have included providing additional benefits to colleagues to enable better work-life balance; making donations to nonprofit institutions; and promoting equity, diversity, and energy efficiency.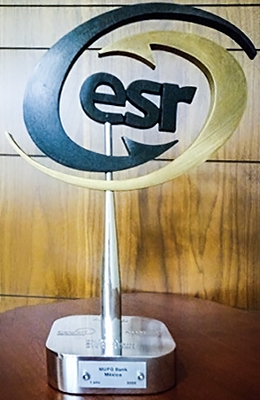 In Brazil, the company's largest hub in Latin America, management hosted webinars about the importance of maintaining good mental and physical health.
In 2020, the team launched a new internal recognition program called "Valoriza" to promote MUFG cultural principles and unity among members.
Valoriza was designed internally by a group of colleagues called "Influencers" who are dedicated to promoting the new MUFG Culture Principles at MUFG Brazil. The objective is to encourage recognition among colleagues by distributing virtual coins to those colleagues who display behaviors and attitudes aligned with our Culture Principles and have contributed to important achievements by practicing teamwork, creativity, and challenging the status quo. 
The virtual coins can be redeemed for a paid day off, a shorter workday on a Friday, or gift cards. The results were overwhelmingly positive. In the first two months after the program was launched, Valoriza reached 95 percent of MUFG Brazil staff with 164 colleagues recognized and 770 virtual coins distributed. 
Management also made a concerted effort to host more virtual Town Halls and increased its daily communication with colleagues at all levels to maintain open lines of communication, which then increased transparency and ensured colleagues were aware of any new updates to the fast-changing situation. 
While COVID-19 hasn't yet relented its grip in many parts of Latin America, we remain committed to the priorities we set forth when the pandemic took hold, to safeguard the health and well-being of all our colleagues, and to continue to meet the financial priorities of our clients in this region.  
For non-governmental organizations  in Brazil, the pandemic has been particularly devasting. Many organizations saw a significant decrease in fundraising, and in light of this unprecedented need, MUFG in Brazil re-affirmed its commitment to local communities. Instead of hosting in-person volunteer activities, our local teams re-directed volunteer budget to grants for local institutions. Here are a few highlights: 
Sociedade Brasileira e Japonesa de Beneficência Santa Cruz offers medical services to people with physical and intellectual disabilities in vulnerable situations. During the pandemic, they saw an increase in expenses related to materials, medical supplies, and specific assistance equipment. The MUFG grant helped the organization recover financially and continue offering services to those who need it most.
Santa Casa de Diadema offers physical therapy and rehabilitation services in the city of Diadema, in the São Paulo countryside. An estimated 470 people are assisted per day, and they also provide social services for 500 children and adolescents daily after school. Our monetary contribution helped the organization purchase much-needed personal protective equipment as well as laptops for its medical staff to provide virtual consultations. 
The spirt of generosity and compassion is very much alive through these examples of support to local organizations and in our colleagues' response to the pressing needs in their communities. 
Spotlight: Nonprofits receive office furnishings and artwork
In 2020, as part of the company's long-term strategic objectives, we made the decision to close some Union Bank branches throughout our West Coast footprint. As part of that transition, the bank had an array of displaced artwork and gently used office furniture from those locations. Rather than placing the artwork and furnishings in storage, we opted to donate much of it to local nonprofit organizations. 
We collaborated with a curator to help us appraise our art collection and determine the provenance of each piece. We then selected paintings, sculptures, historic photography, and even murals that we could offer as in-kind donations to our nonprofit partners. They, in turn, could choose to display the art in their offices or put it up for auction as a form of fundraising.  
During this process, we discovered that the bank possessed in its collection replicas of sculptures from Frederic Remington and Harold Shelton — two acclaimed sculptors best known for their depictions of the American West. In these cases, the pieces were donated to the Carriage and Western Art Museum of Santa Barbara.  
The College Center branch located in San Diego had on display three murals by the local artist Richard Gabriel Chase. The murals were donated to San Diego State University, and the school will decide how and where to display the pieces.
We worked in partnership with the bank's Corporate Real Estate team to donate (Remove 'everything from') private office furniture, chairs, conference room furniture, filing cabinets, and other fixtures to a variety of nonprofits. With the furnishings they received, these nonprofits — many of which serve diverse populations — enjoyed a refreshed look to their interiors.  
To date, the bank has made in-kind donations to nearly 30 nonprofit organizations. Working in close collaboration with our nonprofit partners, we've found unique ways to extend our support and remain connected to the communities we serve.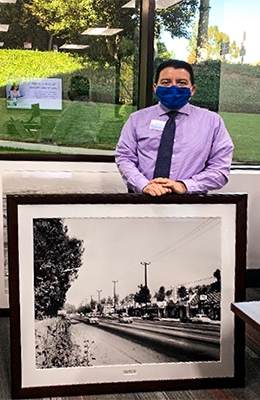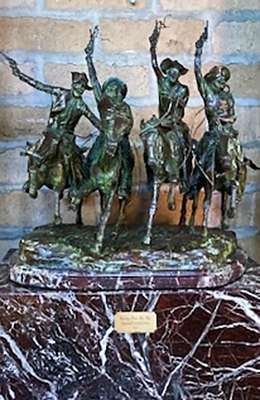 Advancing Equity Through Home Ownership
Home ownership is a path toward building generational wealth and stronger, more resilient communities. But for many, the reality of homeownership is a financial undertaking not possible without reliable outside assistance. We strive to close the housing gap and return agency to the hands of our aspiring homeowning clients through:
Grants
Workshops
Sponsorships
Financial lending 
The approach our Community Lending and Industry Relations groups take to addressing homeownership is to serve our communities in an equitable manner, through products and services that fit their needs. We recognize that overcoming the deep roots of financial inequities caused by discriminatory practices, such as redlining, will require significant commitments in our hardest hit communities. 
According to the Urban Institute, since 2001, the Black homeownership rate has seen the most dramatic drop of any racial or ethnic group, declining 5 percent compared with a 1 percent decline for white families and an increase for Hispanic/Latinx families. The homeownership rate of Black millennials stands at 13 percent compared with 37 percent for white millennials. In the past 16 years, Black homeownership rates have declined to levels not seen since the 1960s, when private race-based discrimination was legal.
With this in mind, we announced our participation in a partnership designed to increase Black homeownership rates in the greater Sacramento region in February 2021. Comprised of the Sacramento Housing & Redevelopment Agency, the Federal Home Loan Bank of San Francisco, the Sacramento Association of Realtors, and Union Bank, the Community Homeownership Initiative seeks to enhance the economic empowerment of our members and the community through homebuyer education and counseling, financial literacy offerings, and flexible mortgage products and programs for neighborhoods in greater Sacramento. 
One of the biggest obstacles for potential home buyers is saving money for a down payment. The MUFG Union Bank Home Buyer Grant, an internal down payment assistance grant which offers up to $6,000 in down payment assistance, is a key part of the initiative.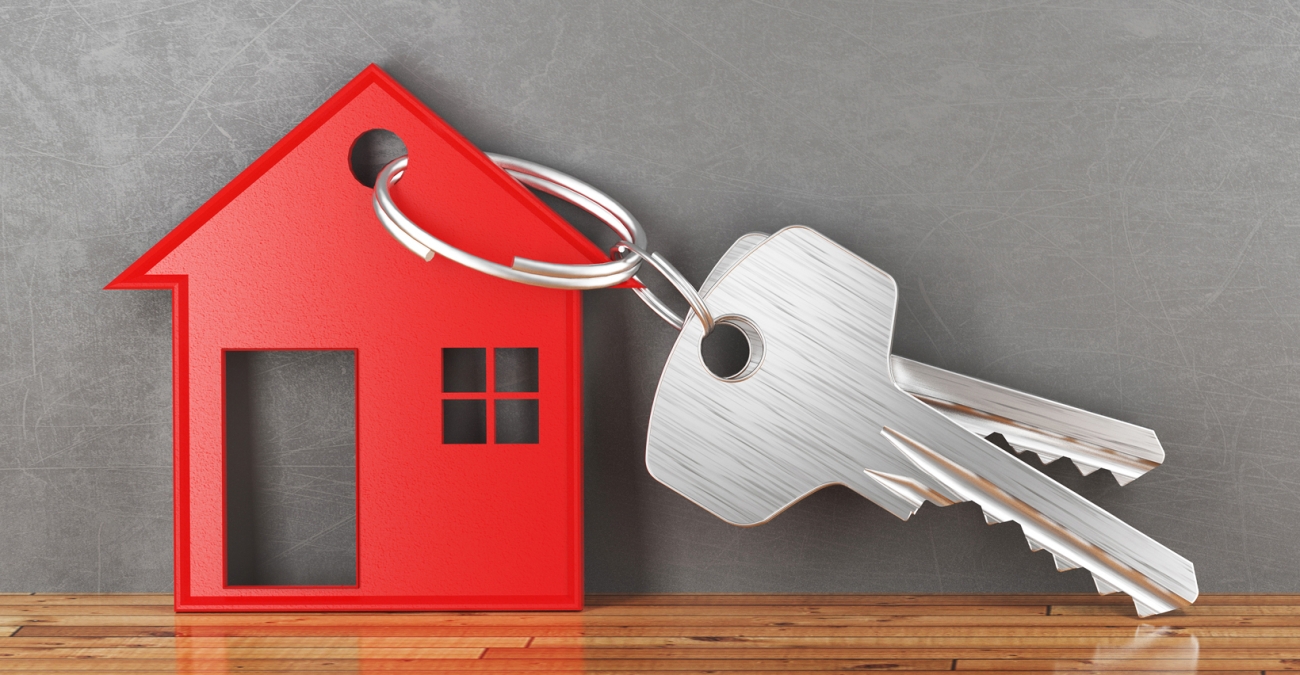 This initiative is designed for first-time buyers as well as those who have not owned a home in the past three years. Between Union Bank and the Federal Home Loan Bank of San Francisco, up to $28,000 could be available to qualified buyers. We are proud to be a part of this initiative to support first-time homebuyers in under-represented communities.
Our Community Lending Work with Veterans
Community Lending is proud of its accomplishments in serving our brave men and women who have served in the Armed Forces. In October 2020, Union Bank helped U.S. military veterans with low to moderate incomes achieve the dream of homeownership through an affordable housing program in Loma Linda, in California's Inland Empire.
The project included four three-bedroom, two-bathroom, single-family homes with two-car garages newly built near the Loma Linda Veterans Hospital as well as a veteran's park. Union Bank was the exclusive lender on all four homes.
This project was conducted in partnership with the City of Loma Linda and Neighborhood Housing Services of the Inland Empire (NHSIE), a nonprofit realty organization dedicated to creating homeownership opportunities, bridging the housing affordability gap, and building sustainable communities of choice. 
In addition to the mortgages, Union Bank provided down payment assistance funds and homeownership grants totaling $159,000 per client. Residents needed to have incomes below specific thresholds to qualify for the program, with priority being given to applicants who are U.S. military veterans.
Two veteran families qualified and were able to purchase homes. The other two homes were purchased through a lottery selection of qualified candidates.
Vivian Garcia, a U.S. Army veteran, purchased one of the homes.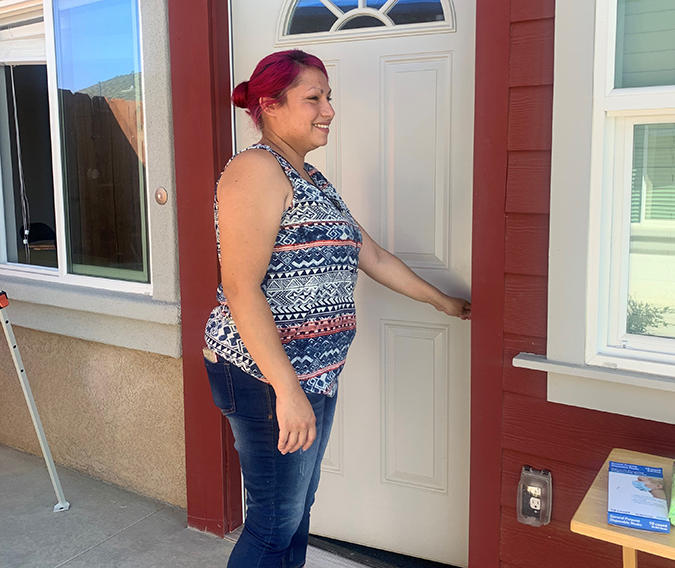 She is the single mother to an amazing little boy with disabilities and was working up to three jobs at one point to provide for her son. The other veteran who qualified is a disabled U.S. Army vet who is unable to work and receives continuous treatment at the Veterans Administration hospital close to his new home. 
The Loma Linda project is a great example of how the bank's relationships with developers help provide housing to low-income residents. Because of the Union Bank partnership with NHSIE, Union Bank was granted the sole proprietorship of this project.
Colleague Spotlight: A leader with a vision for financing transformative affordable housing
Perica Bell's entire career has focused on financing and building affordable housing for very low- to moderate-income families, seniors, and those with special needs. Within the Real Estate Industries Group at Union Bank, she leads the Community Development Finance's Originations Division, originating $500+ million annually in debt and low-income housing tax credit equity for the bank's affordable housing developer relationships. She collaborates with key stakeholders and community leaders to facilitate solutions to challenges around affordable housing production and capacity building for nonprofit affordable housing developers. 
Over the past two years, Bell's team has deployed $252 million in capital to build or preserve 1,300 affordable housing units throughout the county of Los Angeles, including $138 million specifically within the city of Los Angeles, resulting in about 560 units of affordable housing in the city. Within both the county and city of Los Angeles, the affordable housing that was financed targets individuals and families who are homeless or at risk of chronic homelessness, as well as those with special needs. 
In her capacity as board member and chair of the MUFG Union Bank Foundation, Bell has championed and presided over the grant review and grant-making process for more than $3.5 million in grants to Los Angeles-area nonprofits within the past two years. In addition, Bell serves as an executive committee member for the bank's CRP — a three-year, $10 million initiative to support nonprofit organizations that are dedicated to social and economic justice within communities of color. The program focuses on building economic stability, including supporting access to capital, entrepreneurship, job retention, retraining, and providing critical social safety net services.
Bell is passionate about providing access to affordable housing and economic development opportunities. She has established her place as a leader with a vision for finding solutions to complex housing issues. Today, she has built her own diverse team ensuring colleagues receive mentoring opportunities to further develop their own careers. Most recently, Bell was named by the Los Angeles Business Journal as a Lender of Influence.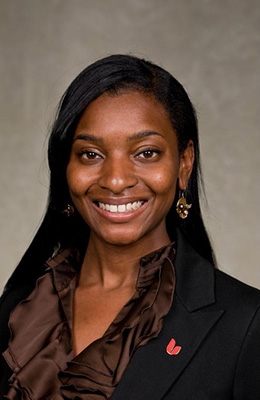 Celebrating Diversity: Our Community Voices Campaign
In November of 2020, Union Bank launched a new, short-term integrated marketing campaign designed to highlight the bank's long-term commitment to the diverse communities it serves by showcasing the wide range of Corporate Social Responsibility activities and specialized lending programs it offers. The stories, told in the form of brief videos, highlight a wide range of culturally and economically diverse client and colleague experiences, including the following:
"These stories are very moving and emotional," says Julius Robinson, Head of Corporate Social Responsibility for the Americas. "They are excellent demonstrations of our commitment to diverse communities and we are proud of the services and programs we provide our clients. They hit the right notes on the message we want to share and the impact it will have."